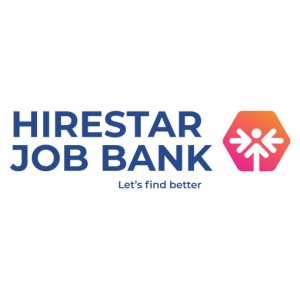 Company Info.
HireStar Job Bank
HireStaar is one of the leading offline talent acquisition company based at Kochi, Kerala. HireStaar works with all leading organizations and industry verticals in hiring. Major clients are Malabar gold, VKL Spices, FCI OEN, Oppo, Apollo Tyres, Gadgeon, Mozanta technologies, Bolgatty, Rawdata technologies, Riafy technologies etc.
Industry

Consulting

No. of Employees

51-100

Location

Ernakulam, Kerala, India

Website

Submission Mail

Contract Duration

0 Year 0 Month

Jobs Posted

1061

Job Closing on

20 Mar 2023

Ratings
Key Skills
HTML,Javascript,CSS,Angular,XML
Job Description
• Design, develop, test and debug moderately complex software solutions • Enhancements to existing software in a maintenance capacity • Has good understanding of business application • Works with technical staff to understand problems with software and resolve them • Resolves customer complaints with software and responds to suggestions for improvements and enhancements • Assist in development of software technical documentation • Demonstrates software to the stakeholders • Design and build prototype applications as required.
Job Summary
Expert level programming knowledge using Angular12 and above • Knowledge of Object-Oriented Programming and design. • Problem solving skills • Knowledge of reading/writing XML/JSON/CSV documents. • Knowledge of reading writing web-service (REST Full)/APIs. • Knowledge of web technologies like HTML, CSS, JavaScript, JQuery