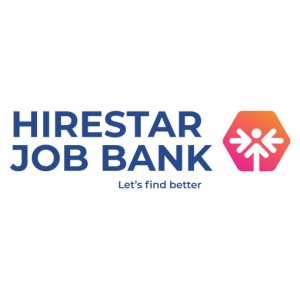 Company Info.
HireStar Job Bank
HireStaar is one of the leading offline talent acquisition company based at Kochi, Kerala. HireStaar works with all leading organizations and industry verticals in hiring. Major clients are Malabar gold, VKL Spices, FCI OEN, Oppo, Apollo Tyres, Gadgeon, Mozanta technologies, Bolgatty, Rawdata technologies, Riafy technologies etc.
Industry

Consulting

No. of Employees

51-100

Location

Ernakulam, Kerala, India

Website

Submission Mail

Contract Duration

0 Year 0 Month

Jobs Posted

1087

Job Closing on

27 Apr 2023

Ratings
Job Description
Design and Build sophisticated and highly scalable apps using Flutter. ■ Build custom packages in Flutter using the functionalities and APIs already available. ■ Translate and Build the designs and Wireframes into high-quality responsive UI code. ■ Explore feasible architectures for implementing new features. ■ Resolve any problems existing in the system and suggest and add new features to the complete system. ■ Suggest space and time efficient Data Structures. ■ Follow the best practices while developing the app and also keeping everything structured and well documented. ■ Use CI/CD for smooth deployment. ■ Document the project and code efficiently. ■ Manage the code and project on Git in order to keep in sync with other team members and managers. ■ Ensure security guidelines are always followed while developing the app. ■ Consulting with our customer-facing representatives about software system design and maintenance. ■ Perform time profiling and memory leaks assessment. ■ Write unit tests for the App.
Job Requirement
Expertise in Dart language. ■ Solid experience with commonly used third-party libraries and services. ■ Expert understanding of networking, local data caching and multitasking on Android and iOS. ■ Familiar with Material Design Guidelines. ■ Hungry for more responsibility and knowledge. ■ Passion for building robust systems that are engineered to handle failure scenarios, undying love and attitude for maintaining coding standards. ■ Has a strong drive for producing quality software and makes sure issues are raised and resolved in a timely manner. ■ Has good communication and planning