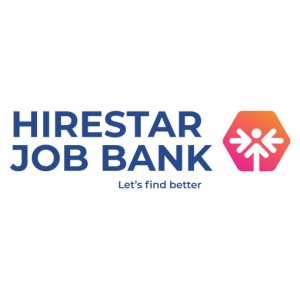 Company Info.
HireStar Job Bank
HireStaar is one of the leading offline talent acquisition company based at Kochi, Kerala. HireStaar works with all leading organizations and industry verticals in hiring. Major clients are Malabar gold, VKL Spices, FCI OEN, Oppo, Apollo Tyres, Gadgeon, Mozanta technologies, Bolgatty, Rawdata technologies, Riafy technologies etc.
Industry

Consulting

No. of Employees

51-100

Location

Ernakulam, Kerala, India

Website

Submission Mail

Contract Duration

0 Year 0 Month

Jobs Posted

1087

Job Closing on

30 Apr 2023

Ratings
Job Description
Strong programming background and excellent technical skills in Design, coding, testing and delivery of secure, scalable, reliable, robust and performant applications Collaborate with designers, functional consultants and domain experts Strong development skills in following areas ABAP, OO ABAP, AMDP, BOPF Native HANA modelling, Analytical Queries and SQL Script Netweaver Gateway CDS Views SAP UI5, SAP Fiori, JavaScript Strong focus on Database and experienced in writing scalable SQL. Ability to work effectively by understanding the business requirements
Job Summary
We are looking for a Developer who would engineer solutions that meet with our business requirements and quality standards. In this role, you will work very closely with Process Owners, Software Developers, Functional consultants and Domain Experts. Assume responsibility for designing, developing, implementing, and testing complete, end-to-end business processes Collaborate intensively with colleagues professionally to achieve the desired results. Embrace responsibility for ensuring high quality in development and maintenance.