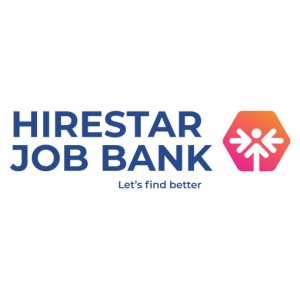 Company Info.
HireStar Job Bank
HireStaar is one of the leading offline talent acquisition company based at Kochi, Kerala. HireStaar works with all leading organizations and industry verticals in hiring. Major clients are Malabar gold, VKL Spices, FCI OEN, Oppo, Apollo Tyres, Gadgeon, Mozanta technologies, Bolgatty, Rawdata technologies, Riafy technologies etc.
Industry

Consulting

No. of Employees

51-100

Location

Ernakulam, Kerala, India

Website

Submission Mail

Contract Duration

0 Year 0 Month

Jobs Posted

1087

Job Closing on

30 Apr 2023

Ratings
Job Description
Apply Project Management Methodologies and tools in Software Development Life-cycles (SDLC) to effectively reflect business models' and requirements' goals. ● Need to work in line with the Project Head and involve in Project coordination. ● Coordinate with functional heads and hold accountability of delivery and timelines. ● Develop detailed project plans that can be effectively tracked and reported. ● Weekly and monthly reports to the project head. ● Manage changes to projects' scope, timelines, and budget while keeping business objectives in mind. ● Track project performance, specifically to analyze the successful completion of short and long-term goals. ● Analyze reports and serve as a liaison between management and technical/business teams. ● Understand business and take part in product discussions. ● Gather and elicit Business Requirements by interviewing customers, stakeholders, reviewing existing business documentation, and documenting existing processes and systems. ● Measure project performance and perform risk management using appropriate tools and techniques. ● Influence/ dotted management of technical and business teams. ● Report on projects' status and escalate to management as needed. ● Use and continually develop leadership skills. ● Attend conferences and training as required to maintain proficiency. ● Proactive fast learner with good enthusiasm and vibrant attitude ● Come up with and execute customer centric plans. Eligibility: ● Worked in Product development. ● Minimum 2+years in project management and business analysis experience with software development projects in a cross-functional environment. ● Ability to manage multiple projects/teams simultaneously. ● Attention to detail, able to manage a large volume of work, while keeping strict deadlines. ● Experience in dealing directly with Business Stakeholders. ● Business analysis understanding of SQL Server reporting services. ● MS Project and other PM tools skills. ● Must be a team player with a positive attitude. ● Strong multicultural and interpersonal communication skills. ● Experience in using applications and project management tools such as Microsoft Project Planner/JIRA/Slack etc. ● Clarity in communication of goals to peers and to the management with justification.